What is Focusene?
Focusene is a formula that is meant to keep your brain on track and ensure that you perform your tasks as required for improved performance.
It restores control over constant distractions so that you can concentrate on your tasks. It utilizes a unique formula to boost your memory and focus.
Features
Editor's Rating
Brand Highlights
Increase Laser Focus, Attention, and Concentration
Helps With Memory
no GMOs and is soy-free, caffeine-free, dairy-free, and gluten-free.
high-quality ingredients.
Shop On AmazonShop On Walmart*All the prices mentioned on their websites are subject to change.
How Does It Rate?
Overall Rating: 2.9/5
| Features | Rating |
| --- | --- |
| Ingredients | 2.6/5 |
| Value for Cost | 2.3/5 |
| Manufacturer | 2.2/5 |
| Safety | 2.5/5 |
What are Focusene Claims?
It is a product that is known to support your cognition function, and it is safe for your own use. It is claimed to boost your energy levels and helps in building long-term support for your mental clarity.
It is also claimed to be an all-natural formula as well as it is non-habit-forming.
It has been formulated for those people who have attention or focus problems. The product has been manufactured by Tranquility Labs LLC.
Our specialists have examined a wide range of brain supplements, and they have discovered that Mind lab pro offers customers a wide range of advantages, including improved memory and cognition and increased mental agility.
Specs
Form:

Capsules

Brand:

Tranquility Labs

Cost

$51.95 + Free Shipping

Guarantee

60-Day Money Back Guarantee

Contact:

Tranquility Labs LLC
1 Shipyard Way
Ste. 206 West Medford, MA 02155
Phone: 888-407-9659
Email:

[email protected]

Ingredients:

Red ginseng, Gingko biloba, Vitamin B6, Dandelion, Forskolin, Phenylalanine, L-Theanine, Acetyl-L-Carnitine, Grape seeds, Brahmi
Focusene Ingredients and How They Work?
The product helps you achieve satisfying results by using the ingredients below:
Red ginseng –
A popular herbal treatment red ginseng is made from Panax ginseng roots. It contains ginsenosides, which are active substances that have been demonstrated to have anti-inflammatory and antioxidant[1] activities. Red ginseng may help strengthen immunological health, increase cognitive function, and increase physical stamina, according to research.
Ginkgo biloba –
The traditional herb Ginkgo biloba is made from the Ginkgo tree's leaves. It contains a lot of terpenoids and flavonoids, which have anti-inflammatory and antioxidant properties. For its potential to enhance memory, cognitive function, and blood circulation, ginkgo biloba has been researched. Additionally, it might promote general brain health and provide neuroprotective qualities.
Vitamin B6 –
A water-soluble vitamin with the chemical name pyridoxine, vitamin B6 is essential for several physiological activities. It is crucial for the synthesis of neurotransmitters like serotonin and dopamine[2] and is involved in the metabolism of proteins, carbs, and lipids. The immune system, the neurological system, and appropriate brain function are all supported by vitamin B6, which is also crucial for all three.
Dandelion –
The dandelion, or Taraxacum officinale as it is formally known, is a flowering plant that is frequently used in traditional medicine. As reviewed in the NCBI article by Fonyuy E. Wirngo, Max N. Lambert, and Per B. Jeppesen discussed Its roots and leaves are rich in flavonoids and phenolic acids[3], among other beneficial substances. Researchers have looked at the diuretic, anti-inflammatory, and antioxidant potential of dandelion. Additionally, it might help with digestion, immunity, and liver health.
Forskolin –
Forskolin is a natural compound derived from the Indian coleus plant (Coleus forskohlii). It has been used in traditional medicine for its potential benefits in treating various conditions. Forskolin is known to activate an enzyme called adenylate cyclase, which increases levels of cyclic adenosine monophosphate (cAMP) in the body. This signaling molecule is involved in several cellular processes, including the regulation of metabolism, blood pressure, and inflammation. Forskolin has been studied for its potential role in weight management, heart health, and respiratory function.
Phenylalanine –
An important amino acid, phenylalanine is crucial for the body's metabolic activities, including protein production. According to Dwight E. Matthews documented in NCBI discussed It can be obtained from a variety of food sources, including dairy, meat, fish, and legumes. Dopamine, norepinephrine[4], and epinephrine are three crucial neurotransmitters that are involved in mood regulation and cognitive function. Phenylalanine is a precursor for these neurotransmitters. Phenylalanine supplementation has been investigated for its possible advantages in promoting mental clarity, elevating mood, and controlling specific neurological diseases.
L-Theanine –
The unique amino acid L-theanine is mostly present in tea leaves, especially in green tea. It is renowned for its sedative-free calming and relaxing effects on the brain. It has been demonstrated that L-theanine raises alpha brain wave activity, which is connected to a state of awake relaxation and concentrated concentration. According to research, L-theanine may help lower stress and anxiety, boost cognitive function, and improve sleep quality.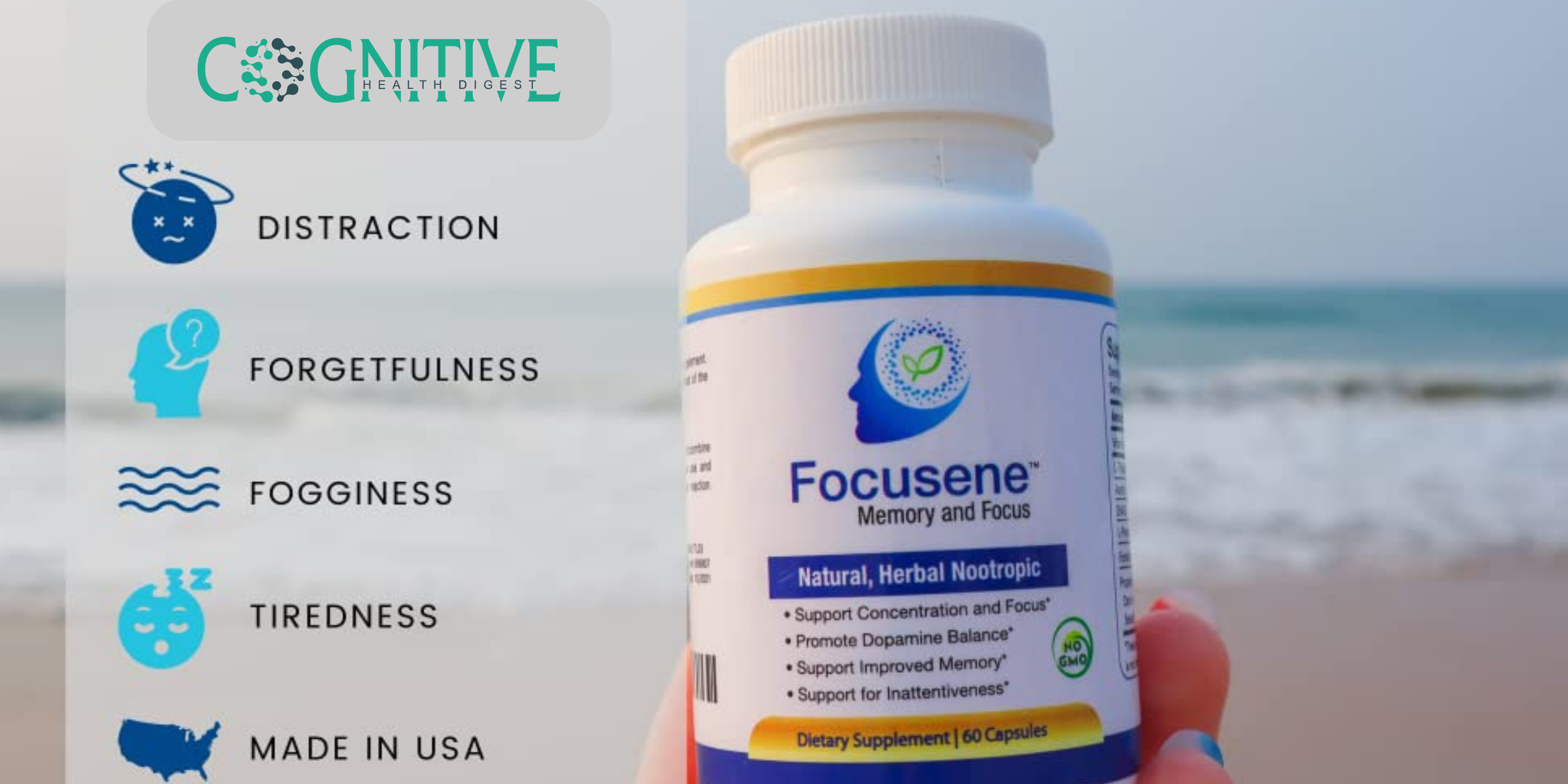 Acetyl-L-Carnitine –
Acetyl-L-carnitine (ALCAR) is a derivative of an amino acid that is essential for cellular energy metabolism. Fatty acids are transported into the mitochondria[5] where they are transformed into useful energy with the aid of this. ALCAR has been investigated for its potential to assist mitochondrial activity and boost the cellular energy generation of the brain. It is thought to have advantageous benefits for mood, memory, and cognitive function. Additionally, ALCAR has antioxidant characteristics that may support cellular health in general.
Grape seeds –
Proanthocyanidins, which are strong antioxidants, are abundant in grape seeds. The positive benefits of these substances on cardiovascular health have been the subject of substantial research. According to studies by Lenka Sochorova, Bozena Prusova, Martina Cebova, Tunde Jurikova, Jiri Mlcek, and Anna Adamkova, grape seed extract possesses anti-inflammatory, vasodilatory, and antioxidant characteristics that may increase blood flow[6] and blood vessel health. Additionally, it might aid in lowering oxidative stress, boosting immune system performance, and enhancing skin health.
Brahmi –
The traditional herb known as brahmi, usually referred to as Bacopa monnieri, is frequently utilized in Ayurvedic medicine. It contains bacosides, which are active substances thought to improve memory and cognitive performance. Brahmi has been investigated for its possible neuroprotective properties since it might shield brain tissue from oxidative stress-related damage. Additionally, it is believed to possess adaptogenic characteristics that aid in stress management and general well-being.
What are the Focusene Benefits?
Research has suggested that Benefits are associated with several cognitive processes, including:
Improved cognitive function:

Cognitive function, such as memory, learning capacity, and mental agility, may be enhanced with Focusene.

Increased focus:

To stay on track and be more productive, the supplement may help you focus and concentrate more.

Enhanced mental clarity:

By supporting brain function, it promotes mental clarity and reduces brain fog, making it easier to think clearly and make decisions.

Reduced stress and anxiety:

The ingredients help reduce stress and anxiety, allowing you to feel calmer and more relaxed.
How We Researched & Rated?
Here is our score, based on scientific evidence, of how likely Focusene will be effective for its claimed benefits:
Support Brain Health*

3.5/

5

Improve Focus & Concentration*

3.6/

5

Boosting the Mental Performance*

3.3/

5

Improve Cognitive Performance*

3.2/

5
We used the insights from our research and testing to assign a star rating from one to five (five being the best; one being the worst) to this product.
Can Focusene Improve Your Brain's Performance?
Focusene is a nootropic supplement promoted to improve mental agility, concentration, and focus. Such supplements' efficacy is still up for debate and lacks solid scientific support. In some studies, ingredients like ginseng and ginkgo biloba have shown potential advantages, but individual outcomes may vary. Prioritize a healthy lifestyle for overall brain health and get medical advice before beginning any brain-enhancing supplements.
Pros and Cons of Neurodyne
Pros
Focusene may also help to inhibit the proliferation of the harmful protein homocysteine
This product may help with memory retention.
It is a convenient product.
Focusene may also help the user manage stress.
Cons
Ginseng may show mixed results in terms of brain benefits.
There is less information on its ingredients.
Some of the ingredients are best ingested through foods as opposed to a supplement.
L-theanine may not provide a significant benefit to memory retention.
Product Comparison
To help you decide, here is a brief comparison of our top picks:
| Table of Content | Qualia-mind | Alpha brain | Focusene |
| --- | --- | --- | --- |
| Image | | | |
| Rating | 3.2 / 5.0 | 4.9 / 5.0 | 2.9 / 5.0 |
| Price | $139.10 | $34.95 | $51.95 |
| Sold By | Neurohacker Collective | Onnit | Tranquility Labs |
| Age Range | Adult | Adult | Adult |
| Brand Name | Neurohacker Collective | Onnit | Tranquility Labs |
| Dosage | 2 Capsule | 1 Capsule | 2 Capsule |
| Ingredients | Huperzia Serrata Leaf | L-Theanine | Forskolin |
| Unit Count | 154 Capsule | 90 Capsule | 60 Capsule |
| Read More | Read More | Read More | Read More |
FAQ's
Do focus supplements actually, work?
A: Throw out those over-the-counter items that claim to improve memory. According to a recent poll, 25% of persons over 50 take a supplement to support their brain health, which is said to increase memory and attention, and focus. The issue? None of these can be proven to work with certainty.
What is the alternative to Focusene?
A: Following are the alternatives for Focusene:
How do I take Focusene?
A: Follow the dosage recommendations on the product label or the advice of a healthcare provider before taking Focusene. Take it consistently as directed, starting with the lowest effective dose. Depending on the supplement, the timing of intake may change. A healthcare expert should be consulted for specific advice.
What vitamin helps memory and focus?
A: Thiamin, often known as vitamin B1, is a water-soluble vitamin that is necessary for concentration, memory, and brain health. It functions by assisting the body's process of converting carbs into energy, which is required for proper neurological operation. Meat, nuts, fish, chicken, and whole grains are foods high in vitamin B1.
Are There Any Side Effects?
A: Potential side effects of Focusene or similar supplements may include:
Headaches
Digestive issues
Changes in blood pressure
Dizziness
Upset stomach
Allergic reactions
Nerve damage (with excessive vitamin B6 intake)
Individual reactions may vary, and it is advisable to consult a healthcare professional for personalized guidance and to monitor any potential side effects.
Memory and focus

My son is getting ready to go to College. He spaces out during important meetings and we have noticed an improvement although he hasn't been taking it for very long. Hopefully. The longer he continues to take it the better the improvement will be. Thank You! ~ – Lorene Garrett, Amazon Customer
Focusene Review- Final Thoughts
Focusene is a formula that is responsible for increasing your cognitive function so that you handle your tasks well. It ensures that your attention deficit is addressed and improves your mental focus and concentration for you to improve your performance.
It keeps your brain on track and supports your mental performance, sharpness, and focus.
It has been formulated without GMOs, gluten, or soy making it a quality product. It is known to boost both your physical and mental formula for you to work effectively throughout the day for increased productivity.
However, if you want to try this formula due to the above advantages, then you should investigate thoroughly the ingredients found in it.
This is a vital step that will help you determine any possible adverse effects associated with them. Therefore, you will be able to make a prudent decision about whether this product is safe, effective, and suitable for your own use or not before you commit your money to purchase it.
More than ever people of all ages are struggling with memory problems. People are unable to disconnect from their work, while students are under immense pressure to perform. Brains are overloaded with information that must be remembered. A quality memory enhancement product should contain clinically proven ingredients that will help to enhance not only memory, but also focus and night concentration. Memory products should help to optimize overall mental health and brain function. Most importantly a memory product should work safely and gently to promote cognitive function.
Below you'll find some of the most effective memory products on the market today, in our opinion.
Our Top Memory Supplements Choices
Bottom Line
Noocube is a reputed dietary supplement and a well-tested nootropic made with all-natural ingredients. It boosts brain functions like memory and slows down neurodegeneration and brain aging. Such properties make it a perfect supplement for prolonged use.
Check Price
Bottom Line
Onnit Alpha Brain Collection is a set of supplements developed using the thinking and focus formula. This collection includes dietary supplements as capsules in addition to Alpha Brain Instant formulations and focus shots.
Check Price
Bottom Line
Nootrogen is a dietary nootropic supplement to boost brain function, memory, concentration, focus, and energy. The nutrient booster formula supports cognitive function without causing side effects.
Check Price
Bottom Line
Brain Pill is a widely popular supplement that boosts mental health and cognitive abilities. It is formulated with some effective natural ingredients which improved your focus by enhancing blood circulation in the brain cells. It not only improves your mental alertness but also reduce declines in brain function.
Check Price
Bottom Line
Cortisync is a dietary supplement made from natural ingredients that is meant to lower cortisol levels. It uses a combination of adaptogens that stop your body from reacting to stress and lower cortisol levels.
Check Price
Bottom Line
Brain C-13 is a unique supplement by Zenith Labs that improves brain health and shields the brain from harmful chemical compositions by drastically improving your memory and keeping your mind razor-sharp.
Check Price
**This is a subjective assessment based on the strength of the available informations and our estimation of efficacy.
*Result may vary. If you are pregnant, nursing, have a serious medical condition, or have a history of heart conditions we suggest consulting with a physician before using any supplement. The information contained in this website is provided for general informational purposes only. It is not intended to diagnose, treat, cure, or prevent any disease and should not be relied upon as a medical advice. Always consult your doctor before using any supplements.
*Disclosure of Material connection: Some of the links in the post above are "associate sales links." This means if you can click on the link and purchase an item, we will receive a commission. Regardless, we only recommend products or services which we use personally and/or believe will add value to our readers. We are disclosing this in accordance with the Federal Trade Commission's 16 CFR, Part 255: "Guides Concerning the Use of Endorsements and Testimonials."