Melissa Feldman
Melissa Feldman is an independent freelance writer and author from Toronto, Canada. Melissa lived in Tel Aviv, Israel for 18 years and worked as a content manager in the educational publishing industry. She has undergraduate degrees in both teaching and psychology and a master's degree in Immigration and Settlement Studies. Melissa is currently working on marketing and creative projects as well as writing a novel. Melissa has been featured on many outlets, including the Content God, Wonder, Branksome Hall's Alumni Magazine, The Read, & Eric Cohen Books. Reach out to her on LinkedIn.
Articles By melissa
What is Pregnenolone? Vitamonk Pregnenolone is a supplement...
What is Neuro+IQ? Neuro+IQ is a blend of which is formulate...
There comes a time when you need your brain to perform at th...
The NeoGenics Neobrain focuses on the brain. It involves mem...
What is Nooflow Absolute Mind? Nooflow Absolute Mind is a n...
What is Neurodyne? Neurodyne, a dietary supplement, is a ne...
What is Profuel Brainmax? This is a new nootropic product d...
What is Cho Yung iCortex? This nootropic product is special...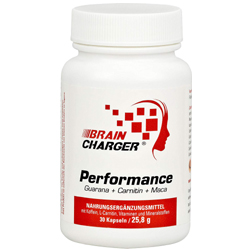 What is Braincharger Performance? Braincharger Performance ...
What is TruNeuro? Sometimes aging tend to be unkind to the ...